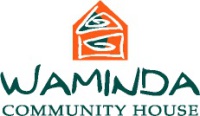 This is a fun course where you will learn how to get your computer working for you. We will cover all the basic operations of the computer including Microsoft Office - Word, Excel, PowerPoint and Publisher.
We explore how to use various Search Engines - Google, Yahoo, Bing etc. Don't worry if these names mean nothing at this stage. At the end of the course, your computer will be working FOR you.
Contact Details
Ms Sherileigh Dowell
Ph: 03 5762 4528
email
:
wwaminda@bigpond.net.au
Postal Address
PO Box 585
Benalla Victoria 3671
Site Address
Waminda Community House
19 Ballantine Street
Benalla, Victoria 3672
Operating Days & Times
This course will run again at 19 Ballantine Street in 2014. Dates and times will be announced in late February 2014.
Waminda Community House opening hours - Monday to Thursday - 9am to 5pm
Eligibility
All welcome
Fees
Fees for this course in 2014 will be published in late February
Age Ranges
Open to all
Wheelchair Access Provided
Yes
Other services Offered by Waminda Community House Inc
Other Services at this Site
Accessible Facilities Available
Vocational Education & Training
Mental Health Services
Education Programs
Dietitian
Education Programs
Support Groups & Services
Suicide and Self Harm
Volunteering Services