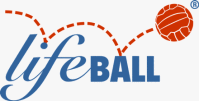 Lifeball is a fun team game which incorporates activities such as walking, thinking and passing and throwing a ball with the aim of scoring a goal through a hoop. It encourages physical movement and teamwork.
It is a game which can be played on any flat surface. It involves strategy and is a game designed for fun, fitness and skill development.
If you are looking for a way to get active, stay healthy and meet new friends....... try Lifeball !
Contact Details
Merlene Pitts
Ph: (03) 0000-0000
email
:
mpgwang@gmail.com
Site Address
Indoor Recreation Centre
Ackerly Avenue
Benalla, Victoria 3672
Operating Days & Times
Contact Jennie Briggs 0417 167 591 for details
Eligibility
People interested in Lifeball
Fees
Contact Jennie Briggs 0417 167 591 for details
Age Ranges
Open to all
Wheelchair Access Provided
Yes