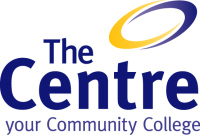 We run short courses every month in Benalla. Industry and Workplace courses at The Centre include Forklift License Training, First Aid Training, Chemical Users, 1080, RSA, Food Handling.
Contact Details
Ms Kylie Brown
Ph: (03) 5721-0228
email
:
kylie.brown@thecentre.vic.edu.au
website
:
http://www.thecentre.vic.edu.au
social media
:
https://www.facebook.com/TheCentreCommunityCollege
Postal Address
17 Chisholm Street
Wangaratta Vic 3677
Site Address
The Centre
57 Samaria Road
Benalla, Victoria 3672
Operating Days & Times
8.45am - 5.00pm
Eligibility
Some courses may have a pre-requiresite requirement
Fees
Fees will vary from course to course, visit our website for dates and pricing.
Age Ranges
Some courses require the participant to be over 18 years of age (eg. Forklift License Training)
Wheelchair Access Provided
Yes
Other services Offered by The Centre for Continuing Education Inc
Other Services at this Site
Vocational Education & Training
Education Programs