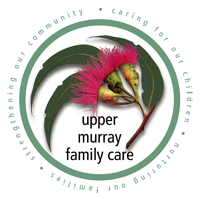 How do I make an appointment to see a Financial Counsellor?
Just go to Benalla Community Care at 45 Coster Street Benalla or phone 03 5761 2200.
Appointments are available on Tuesdays with Financial Counsellor, David Newport from Upper Murray Family Care and take place at Benalla Community Care .
The Financial Counselling Services is a joint initiative of Benalla Rural City Council and Upper Murray Family Care.
Contact Details
Mr David Newport
Ph: 03 5761 2200
email
:
council@benalla.vic.gov.au
website
:
http://www.benalla.vic.gov.au
Postal Address
PO Box 227
Benalla Vic 3671
Site Address
Head Office
45 Coster Street
Benalla, Victoria 3672
Operating Days & Times
Tuesdays by appointment
Eligibility
Open to all
Fees
No fees
Age Ranges
No specific age range
Wheelchair Access Provided
Yes
Other services Offered by Benalla Rural City Council
Other Services at this Site
Aged Care Accommodation Services
Disability Information and Counselling
Activities for Older People