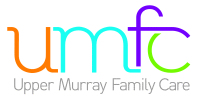 Foster Carers required to provide short term, long term, emergency and planned respite care to children in foster care.
Contact Details
Ms Jeanine Aughey
Ph: (02) 6055-8042
email
:
jaughey@umfc.com.au
website
:
http://www.umfc.com.au
social media
:
https://www.facebook.com/UpperMurrayFamilyCare/
Postal Address
PO Box 389 Wangaratta
Victoria 3677
OR
PO Box 725 Wodonga
Victoria 3689
Site Address
Upper Murray Family Care
36 MacKay Street
Wangaratta, Victoria 3677
Eligibility
You need a commintment to children, a willingness to undertake training & assessment & the eagerness to give it a go. Gender or martial status is irrelevant.
Fees
No fees - financial reimbursement provided to Foster Carers
Age Ranges
21+
Wheelchair Access Provided
Yes