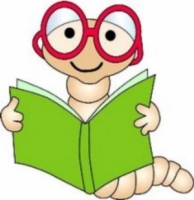 As a support group to the Library we raise funds to help acquire books, and other materials for the Library, promote the Library's services and facilities and raise the profile of the Library in the community. We are currently working closely with Benalla Rural City Council to establish a new Library for Benalla.
Contact Details
Ms Robyn MacLean
Ph: 03 5766 6384
email
:
ljmaclean@activ8.net.au
website
:
http://home.vicnet.net.au/~fobl/
Site Address
Benalla Library
2 Fawckner Drive
Benalla, Victoria 3672
Operating Days & Times
The Friends of Benalla Library meet at 2pm on the first Wednesday of each month at the Library. Every three months a guest speaker is invited to the meeting.
Eligibility
All welcome
Fees
Small annual membership fee applies. Life membership is also available.
Age Ranges
Cradle to the grave
Wheelchair Access Provided
Yes
Other services Offered by The Friends of Benalla Library Inc
Other Services at this Site