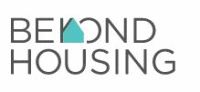 We are the largest community housing organisation within the Goulburn and Ovens Murray regions of Victoria, providing housing to over 950 people in our community. We own or manage over 700 properties including long term community housing and transitional housing.
We are the main entry point for the homelessness system and provide a range of supports for people who are homeless or at risk of homelessness. Each year we see over 5,000 people in need of assistance to secure or maintain their housing.
We have over 50 skilled staff supporting offices in Wodonga, Wangaratta, Shepparton and Seymour. We also provide outreach to Wallan, Broadford, Kilmore, Alexandra, Yea, Myrtleford, Yarrawonga, Cobram and Benalla.
BeyondHousing is a registered Housing Association in Victoria and we have achieved accreditation for Human Services Standards.
Contact Details
Ms Jan Armstrong
Ph: (03) 5722-8000
email
:
jarmstrong@beyondhousing.org.au
website
:
http://www.beyondhousing.org.au/about-rural-housing.html
Postal Address
P.O. Box 273
Wangaratta 3676
Site Address
Beyond Housing
40-42 Rowan Street
Wangaratta, Victoria 3677
Operating Days & Times
Monday to Friday 9am - 5pm
Need urgent assistance - Call 1800 825 955
Eligibility
Homeless or at risk of homelessness
Fees
Free service
Age Ranges
All age groups
Wheelchair Access Provided
Yes