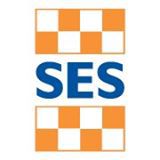 Call 132 500 from anywhere in Victoria for flood, storm, tsunami and earthquake emergency. For life-threatening emergencies call Triple Zero (000).
Current emergency information is available by calling the VICSES Information Line on 1300 VICSES (that's 1300 842 737).
When this service is operating during a large-scale emergency, you may be connected to a call taker or hear a message recorded by SES. At any time, warnings and advice are available by visiting our Current Emergency Information page.
If you are deaf, hard of hearing or have a speech impairment, contact Victoria State Emergency Service (SES) through the National Relay Service.
Contact Details
Call Emergency Centre
Ph: 13-2500
website
:
http://www.ses.vic.gov.au
Site Address
State Head Office
168 Sturt Street
Southbank, Victoria 3006
Operating Days & Times
24 hours, 7 days per week
Wheelchair Access Provided
Yes
Other services Offered by State Emergency Service (SES)