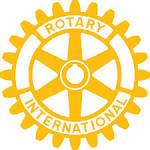 The Rotary Club of Benalla was initially formed in 1939. There were 23 members with Harold L Hanlon as the first Club President. By 1943 Club membership had grown to 48, then to 60 in 1970 and 75 in 1989. Today the Rotary Club of Benalla has 76 members from a wide cross section of business, professional and rural vocations in the Benalla District.
In 1967-68 the Club established the 'Meals on Wheels' service in Benalla. Club members have delivered meals on weekends ever since.
In 1997-98 the Club admitted its first woman member.
The Rotary Club of Benalla has shaped the lives of individuals in our community, and indeed the world through its exchange student program, which commenced in 1961-62, Rotary Youth Leadership Award, support of the Lord Mayor's Portsea Children's Camp, vocational awards, donations to the Rotary Foundation and Polio Plus programs, funding of life changing surgery through ROMAC and Interplast surgical teams whose purpose is to provide life-changing surgery today and sustainable health systems tomorrow in third world countries throughout the Pacific region and the many thousands of dollars donated to local community groups and organisations each year. Aquabox, Shelterbox and DisasterAid all providing emergency aid to those in need from worldwide disasters.
The Club has produced 3 District Governors - 1965-66 Thomas Stanley Sullivan, 1996-97 Graeme Beck and 2001-02 Syd Lewis.
The Rotary Club of Benalla is proud of its contribution over the past 75 years to our community and to communities elsewhere in the world.
Contact Details
Margot Sherwill
Ph: 0429 622-911
email
:
benallasecretary@live.com.au
website
:
http://www.benallarotaryclub.com
social media
:
https://www.facebook.com/rotary.benalla
Postal Address
P.O. Box 94
Benalla Vic 3671
Site Address
Ella Goose Reception Centre
55 Nunn Street
Benalla, Victoria 3672
Operating Days & Times
We meet Thursdays at 6PM
Ella Goose Conference Room
Nunn Street enter from Denny St Carpark
Benalla
Eligibility
18+ years to join
Fees
Contact Jan Crothers for more information
Age Ranges
18+ years
Wheelchair Access Provided
Yes
Other services Offered by Rotary Club of Benalla
Other Services at this Site