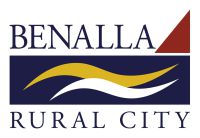 The Enhanced Maternal and Child Health (MCH) Service is available for parents and families with extra needs that require a more intensive level of support. The Enhanced nurses are able to visit families in their homes, in the community or meet at the MCH centre. This service is available to parents/carers who may be experiencing a range of issue including, mental health, family violence, homelessness or social isolation. It is also available for premature babies, those with medical issues, low birth weights or for children with a disability.
Nurses can also assist with breast feeding, women's and children's health, nutrition, parenting, post natal depression, family planning, and child/home safety.
Contact Details
Ms. Jenny Gilmartin
Ph: 5761 4500
email
:
mch@benalla.vic.gov.au
website
:
http://www.benalla.vic.gov.au
Postal Address
PO Box 227
Benalla Vic 3671
Site Address
Family and Children's Services
45 Coster Street
Benalla, Victoria 3672
Operating Days & Times
Arranged after referral and discussion with Maternal and Child Health Nurse.
Eligibility
Priority is given to families with additional needs for maternal and child health support and services
Fees
No charge
Age Ranges
Families/carers with babies from birth to age six
Wheelchair Access Provided
Yes
Other services Offered by Benalla Rural City Council
Other Services at this Site
Family Support Networks
Maternity Support and Services