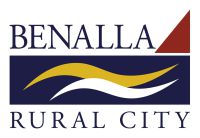 Planned Activity groups are particularly suited to people who may live at home alone or those who may not have tne opportunity to get out and about as much as they would like. Activities are varied and include movie days, gentle exercise and games, cards, bingo, quiz days, discussions, sing-a-longs, barbeques, picnics, bus trips to areas of interest e.g. historic sites, concerts,community and cultural events. We actively seek input from group members regarding ideas for activities and outings. Bus transport is provided from home to the venue or members can choose their own arrangements.
Contact Details
Mrs Catherine Frost
Ph: 03 5761 4500
email
:
catherine.frost@benalla.vic.gov.au
website
:
http://www.benalla.vic.gov.au
Postal Address
PO Box 227
Benalla Vic 3671
Site Address
Head Office
45 Coster Street
Benalla, Victoria 3672
Operating Days & Times
Monday: Mixed group 10am to 2pm. Swanpool Group 11am until 2pm
Tuesday: Rose City Ladies 10am to 2pm
Wednesday: Men's Group 10am to 2pm. Wearing Well Group 10am to 2pm
Thursday: All Seasons Group 10am until 2pm. Tai Chi 1:30pm to 2:30pm (Senor Citizens Hall)
The Program does not operate on weekends or Public holidays
Eligibility
People living alone at home or those who feel they need to get out more can discuss eligibility with the Benalla Aged Care Assessment Team. Call them on 03 5761 2249 and arrange a home visit
Fees
A nominal fee of $12.50 includes transport to and from the venue, morning tea, a 2 course lunch, all activities. Some out of town venues or special outings may cost a little more.
Age Ranges
65 years and older
Wheelchair Access Provided
Yes
Other services Offered by Benalla Rural City Council
Other Services at this Site
Aged Care Accommodation Services
Disability Information and Counselling
Financial and Budgeting Support and Advice