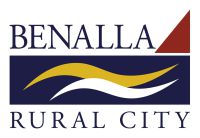 HACC is the name for a group of community services, which is designed to help frail older people, people with disability, including young people, and their carers to remain in their own homes, rather than seeking residential care. Services aim to take into account your specific circumstances and cultural needs.
Services available include Home Care, Personal Care, Respite, Home & Garden Maintenance, Meals on Wheels, Volunteer Transport, Planned Activities and Senior Citizens.
An Assessment is required to determine eligibility to join the program. Referrals are also accepted from family, friends, your GP or other health profssionals.
Contact Details
Mrs Tracey Hooper
Ph: 03 5761 2243
email
:
tracey.hooper@benalla.vic.gov.au
website
:
http://www.benalla.vic.gov.au
Postal Address
PO Box 227
Benalla Vic 3671
Site Address
Aged and Disability Services
45 Coster Street
Benalla, Victoria 3672
Operating Days & Times
Community Care - 5761 4500 - is available Monday to Friday, from 8:30am until 5:00pm.
Eligibility
Contact the Intake Support Officer located at Benalla Community Care 5761 2249 to arrange an appointment to determine if you are eligible to join the program.
Fees
HACC services are jointly funded by Federal and State Governments and supplemented by Benalla Rural City Council. The cost to users is subsidised according to income so that services are available to all who need them.
Age Ranges
Priority is given to frail older people aged 65 or older,who are at risk of going into residential care.
HACC is also available to people of all ages with moderate to severe disabilities, including children, or to the people caring for them.
Wheelchair Access Provided
Yes
Other services Offered by Benalla Rural City Council