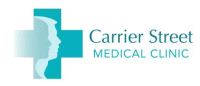 Doctors' appointments are usually 15 minutes in duration, but longer consultations can be arranged. If you have a complex problem, or feel as though you need extra time with the doctor, please ask the reception staff to assist you.
To make an appointment, simply phone us at the clinic.
Phone: 03 5762 4629
Contact Details
Carrier Street Medical Clinic
Ph: (03) 5762-4629
email
:
jboote@carrierstreetclinic.com.au
website
:
https://carrierstreetclinic.com.au/
Postal Address
30 Carrier Street
Benalla 3672
Site Address
Clinic
30 Carrier Street
Benalla, Victoria 3672
Operating Days & Times
Monday – Friday: 8.30am – 5pm
Saturday: 8.30am – 12pm (Urgent appointments only)
After hours emergency contact can be made by calling 03 5762 4629 and there will be a recorded message providing you with details of the Town Roster On Call arrangements.
In an emergency, please call 000 for an Ambulance or Benalla Health Urgent Care Centre on 03 5761 4226.
Wheelchair Access Provided
Yes