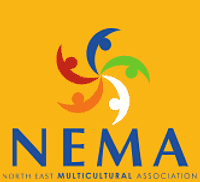 Free English Classes at The Benalla Library at 7.00pm on Monday evenings
The office at 3 The Close in Wangaratta is a place for culturally and linguistically diverse (CALD) community members to meet to access information, resources, or participate in a class. NEMA offers craft classes, and also free basic IT tuition and English as a Second Language instruction.
From humble beginnings, NEMA has developed into an organisation with a strategic vision for the future and an awareness of the changing nature of multicultural issues. This site is a vital resource linking NEMA to the CALD communities in North East Victoria and also to the wider Australian multicultural society.
Contact Details
Mrs Su Ingleton
Ph: (03) 5721-2090
email
:
nema@nema.org.au
website
:
http://https//www.nema.org.au
social media
:
follow us on facebook
Postal Address
PO Box 417
Wangaratta, Victoria 3677
Site Address
NEMA
3 The Close
Wangaratta, Victoria 3677
Operating Days & Times
Monday, Tuesday, Wednesday 9am-5pm
Eligibility
Anyone who values the concept of Multiculturalism. We are a non political , non religious organisation
Fees
a $5.00 membership fee per annum
Age Ranges
Junior members up to 18 years of age
Social and active members from 18 years of age
children very welcome
breastfeeding friendly
Wheelchair Access Provided
Yes
Other services Offered by North East Multicultural Association