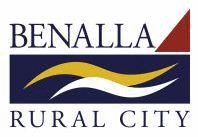 Volunteers assist staff during activities, help clients on and off the bus, serve meals and encourage clients to participate in activities. (2-3 hours per fortnight).
Contact Details
Social Support Team
Ph: (03) 5761-2268
email
:
council@benalla.vic.gov.au
website
:
http://www.benalla.vic.gov.au
Postal Address
PO Box 227
BENALLA VIC 3672
Site Address
Benalla Community Care
45 Coster Street
Benalla, Victoria 3672
Operating Days & Times
Call 5761 2268 for more information.
Wheelchair Access Provided
Yes
Other services Offered by Benalla Rural City Council
Other Services at this Site
Immunisations
Volunteering Services