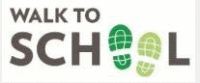 The Council is working with local primary schools to coordinate Walk to School activities after receiving funding from VicHealth for the first time this year.
VicHealth's Walk to School month encourages primary school children to walk, ride or scoot to and from school throughout October, to help them get the 60 minutes of physical activity they need each day.
Walking to and from school can also give you more time to connect and chat with your kids, and the opportunity to meet up with other local families along the way.
If you can't walk all the way, your child can still get involved – simply drive part way and walk the rest!
There will be weekly prizes on offer from each school and a Healthy Breakfast Day at the end of October.
Children can also enter fun walking-themed competitions each week and have a chance of winning some fantastic prizes via the Walk to School website and Facebook page throughout October.
For more info visit walktoschool.vic.gov.au
Other services Offered by Benalla Rural City Council
Other Services at this Site
Mental Health Services
Community Information and Referral Services
Crisis and Emergency Services - All emergencies
Activities for Young People
Personal Development Activities
Volunteering Services
Mobility and Accessibility Maps
Aged and Disability Community Support
Crisis and Emergency Counselling and Intervention Services
Volunteering Services