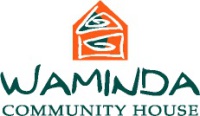 Waminda Community Garden - Seedlings and plants are grown in wicking beds that will produce food that is available to all of community. New members are encouraged to attend so they can enjoy a bit of social horticulture...gardening and chatting with others who also have an interest in gardening. As Spring quickly approaches. it will be an ideal time for further planting.
For more information about being involved in Waminda's community garden please contact us on 0357624528.
Contact Details
Ms Janet Symes
Ph: (03) 5762-4528
email
:
wwaminda@bigpond.net.au
social media
:
Contact Waminda for details or check Facebook for updates
Postal Address
PO Box 585
Benalla Victoria 3671
Site Address
Waminda Community House
19 Ballintine Street
Benalla, Victoria 3672
Operating Days & Times
Waminda Community House - opening hours - Monday to Thursday - 9am to 4 pm
Eligibility
Anyone who is interested in gardening
Fees
Free
Age Ranges
All age groups.
Wheelchair Access Provided
Yes
Other services Offered by Waminda Inc
Other Services at this Site
Outdoor Recreation and Leisure
Vocational Education & Training
Personal Development Activities
Mental Health Services
Child Care Services
Youth Employment and Training
Community and Neighbourhood Houses
Immunisations
Aboriginal and Torres Strait Islander Community Health Services
Accessible Facilities Available
Community Health and Medical (Bulk Billing)
Volunteering Services
Community Services and Clubs