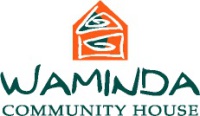 Unlock Your Creativity -
-Learn new skills
-Find a new hobby or pastime
-Meet new people
-Share your skills and interests.
In partnership with North east Artisans, this program will give you the opportunity to try a range of new skills, learn from each other and create a time and place for you to unwind and appreciate the benefits of creative practice
Contact Details
Ms Sherileigh Dowell
Ph: (03) 5762-4528
email
:
wwaminda@bigpond.net.au
Site Address
NEA
28 Carrier Street
Benalla, Victoria
Operating Days & Times
Every Friday at Nea, 28 Carrier St, Benalla.
From 9.30am-12.30pm during school terms.
Fees
$5 per session.
Age Ranges
18 years and over.
Wheelchair Access Provided
Yes
Other services Offered by Waminda Inc