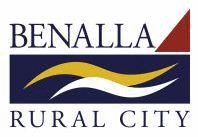 In the event of an emergency (flood, fire, storm, etc) help is available.
Call your local council. Ask for the Recovery Manager or their representative; they have been trained to help you. The Recovery Manager can assist you in accessing available support services as you need them.
Contact Details
The Recovery Manager
Ph: (03) 5760-2600
email
:
council@benalla.vic.gov.au
website
:
http://www.benalla.vic.gov.au
Site Address
Customer Service Centre
1 Bridge Street East
Benalla, Victoria 3672
Operating Days & Times
Office hours are 8:30am to 5pm Monday to Friday.
Eligibility
Community members
Wheelchair Access Provided
Yes
Other services Offered by Benalla Rural City Council
Other Services at this Site
Mental Health Services
Community Information and Referral Services
Activities for Young People
Personal Development Activities
Volunteering Services
Mobility and Accessibility Maps
Aged and Disability Community Support
Crisis and Emergency Counselling and Intervention Services
Volunteering Services