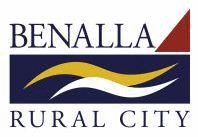 The L2P Program is a state-wide initiative sponsored by VicRoads and is delivered by Benalla Rural City Council to assist young learner drivers who are facing significant barriers to getting the 120 mandatory hours of on the road driving experience.
Young people face this challenge for a variety of reasons such as lack of access to a vehicle and family support, homelessness or economic disadvantage. Limited access to public transport in rural areas makes not being able to easily work towards obtaining a licence an even bigger issue for many young people regional areas.
The program is currently recruiting volunteer driver mentors - its a chance to make a real difference to young people in the municipality of Benalla.
Contact Details
Ms Natalie Phillips
Ph: (03) 5760-2620
email
:
natalie.phillips@benalla.vic.gov.au
website
:
http://www.benalla.vic.gov.au
Postal Address
PO Box 227
BENALLA VIC 3672
Site Address
Customer Service Centre
1 Bridge Street East
Benalla, Victoria 3672
Operating Days & Times
If you are interested in joining the L2P program as a learner driver, you will need to Contact the L2P Coordinator for an application form. Complete the application form and return it to the Benalla Rural City Customer Service Centre.
You will then be contacted by the L2P coordinator who will arrange a time to meet with you to discuss your application and explain the assessment process to you.
Fees
There are no financial costs involved. All services are provided free of charge. The only thing that it will cost you is your time and commitment.
Age Ranges
Learner Drivers Aged 16-20
Must have a current Learners Permit.
Wheelchair Access Provided
Yes
Other services Offered by Benalla Rural City Council
Other Services at this Site
Mental Health Services
Community Information and Referral Services
Crisis and Emergency Services - All emergencies
Activities for Young People
Volunteering Services
Mobility and Accessibility Maps
Aged and Disability Community Support
Crisis and Emergency Counselling and Intervention Services
Volunteering Services