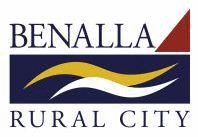 Music @ The Drill FReeZA event. The event featured local performers and a special guest performance by Jessica Lorraine.
This event was organised by our FReeZA worker Adam Toms in partnership with the local FReeZA committee, a group of 10 young people who attend weekly meetings leading up to events.
The committee was also very active in preparing for a larger youth event planned as part of this year's Wall to Wall Street Art Festival in April.
Contact Details
Youth Development Coordinator
Ph: (03) 5760-2600
email
:
council@benalla.vic.gov.au
website
:
http://www.benalla.vic.gov.au
social media
:
www.facebook.com/wots4mebrcc.
Postal Address
PO Box 227
BENALLA VIC 3672
Site Address
Customer Service Centre
1 Bridge Street East
Benalla, Victoria 3672
Operating Days & Times
Stay up to date with what the FReeZA group is up to via the Wots4me Facebook Page.
Age Ranges
The Benalla FReeZA Committee is made up of a group of local young people, who have a keen interest in music, and in running local community events.
If you are interested in joining the committee or would like more information we would love to hear from you.
Contact the Youth Development Coordinator on 5760 2600 for more information
Wheelchair Access Provided
Yes
Other services Offered by Benalla Rural City Council
Other Services at this Site
Mental Health Services
Community Information and Referral Services
Crisis and Emergency Services - All emergencies
Personal Development Activities
Volunteering Services
Mobility and Accessibility Maps
Aged and Disability Community Support
Crisis and Emergency Counselling and Intervention Services
Volunteering Services